About Us
Our mission is to help chidren overcome adversity and become productive, well adjusted members of the community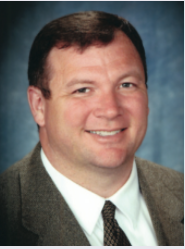 Masonic-Eastern Star Home for Children
The Masonic-Eastern Star Children's Home for Children has been providing quality child care for over 70 years. Located at the intersection of Highways 30 and 77 in Fremont, Nebraska, the Children's Home was founded by two fraternal organizations, the Masons and the Eastern Star, to provide care for children in need.
The purpose of the Children's Home is to provide quality care for children who have been separated from their Children's Homes due to:
Death
Divorce
Separation
Neglect
Abuse
Inability to adjust to their present living situation
The Children's Home seeks to provide an environment of love, security and acceptance where a child can grow and develop as an individual.
Each application for admission is evaluated and maintenance fees are based on ability to pay. No child is ever excluded because of inadequate funds.
The Children's Home is located on 70 acres of land. The facilities include four large homes for the children, an administration building, which houses a gymnasium and a chapel, an arts-crafts and maintenance building, a small farm, the administrator's and director of child care services homes, a large grass play area and lighted tennis court. The children's residences include two for girls houses and two for boys houses. They are spacious with ample room for the children to have some "space" to themselves. The Children's Home provides a majority of the children with their own private room. Each residence has its own family unit. Meals are served family style and each house participates in basic family activities, such as vacations, eating out, going to movies, shopping trips and other recreation endeavors.
The day to day operation of the Children's Home is the responsibility of the Administrator who is assisted by the Director of Child Care services who directs the admissions and care of the children and supervises the child care workers; and by the Director of Buildings, Grounds and 4-H whose responsibilities include the maintenance of the buildings, grounds, farm, and the 4-H program.